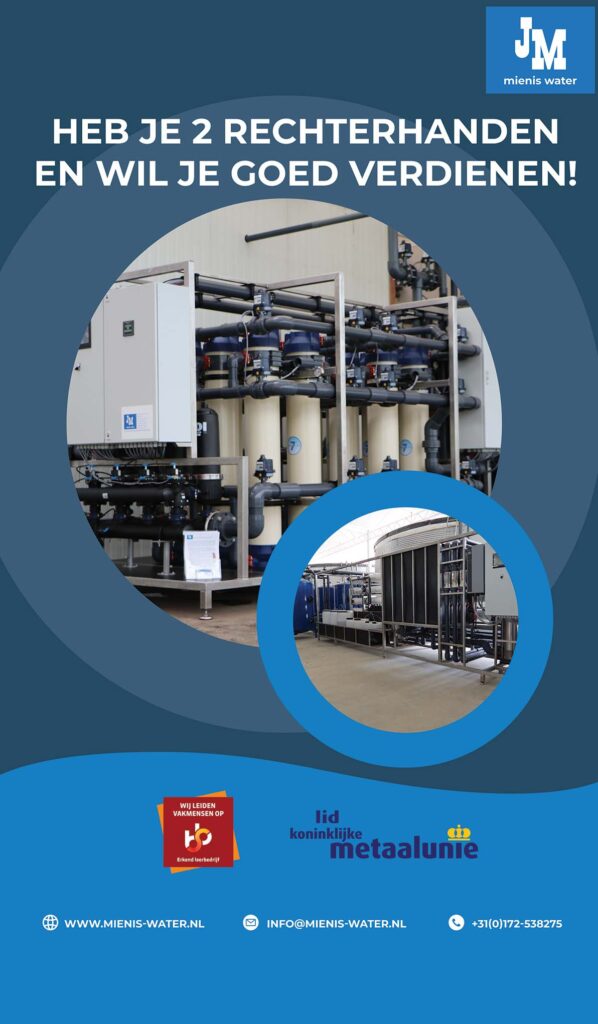 BBL-leerlingen met studierichtingen:
Allround Constructiemedewerker,
niveau 3 (25286)
Technicus service en onderhoud werktuigbouw,
niveau 4 (25310)
Technicus engineering,
niveau 4 (25297)
Wij hebben plek voor HBO-leerlingen met de studierichting Werktuigbouwkunde of Elektrotechniek.
Een Technisch installateur / Meewerkend Voorman
Explore the world of water with us!
Heeft u niet gevonden wat u zocht of heeft u nog andere vragen? We staan altijd voor u klaar om uw vragen te beantwoorden!